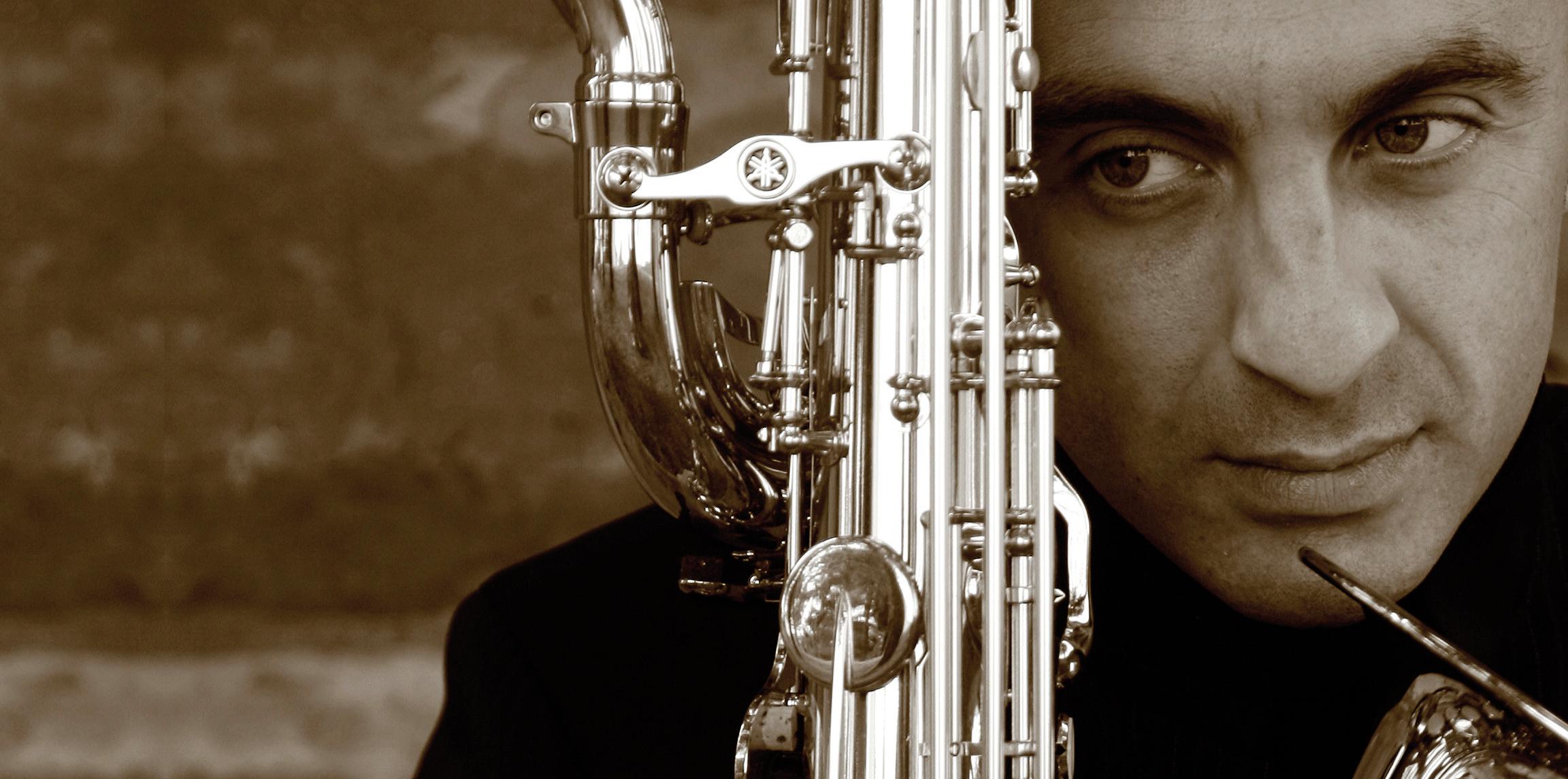 Standing ovation at his solo debut at Carnegie Hall of New York, Marco Albonetti is engaged in performing and teaching around the world. He has appeared at a myriad of Italian theaters and at numerous international venues such, Wiener Saal of Saltzburg, Konzerthaus Berlin, Gewandhaus Leipzig, Palau de la Musica de Valencia, Palau de la Musica Catalana de Barcelona, Teatro Espanol of Madrid, Theater in der Josefstadt of Vienna, Sverdlovsk State Philharmony of Ekaterimburg, Wits Great Hall of Johannesburg, Zhongsan Hall of Taipei, Katchaturyan Hall of Yerevan.
He is active in the performance of both traditional and contemporary music having worked with Luciano Berio and premiered works by many major composers such as J. Arbison, G. Schuller, D. Maslanka, B. Rands, J. Bosso, K. O'Riordan, D. Stock, P. Dymiotis, J. Spencer, F. Sturm, K. Schaphorst. His concert tours have taken place in Italy, France, Finland, Switzerland, Germany, Belgium, Spain, Greece, Turkey, Armenia, Cyprus, South Africa, Canada, China, Taiwan and the United States. 
He regularly performs as soloist with Italian and international orchestras and takes part in many important international music festivals including Ravenna Festival, Notti Malatestiane, Toledo Contemporary Music Festival, Bowling Green New Music Festival, Xi 'An International Festival, Festival UNICAS-Barcelona. He has been awarded first prize at several international solo and chamber music competitions, (MTNA Chamber Music Competition, Fischoff National Chamber Music Competition. Roodeport International Eistedfod of South Africa, Concorso Internazionale di Musica "Città di Stresa") and  has performed for radio and television, RAI 1, SABC, PIK1, CBS, LTV Lumier, Cypriot Radio, and Wisconsin Public Radio, and recorded for Nar International, Albany Record, Abeat Record and ArteSuono. Since 2005 he is the saxophonist for the legendary italian "diva" Milva, performing music of Astor Piazzolla and Kurt Weill giving recitals in the predominant European theaters. He is the Founder and Artistic Director of the Faenza SaxArt Festival, Italy, holds a tenured position as Professor of Saxophone at Conservatorio "Bonporti" in Trento, Italy and was named external examiner for Doctoral Studies at Sibelius Academy in Helsinki.
Frequently invited to conduct master classes at universities and conservatories in Europe, China and the United States, among which were the Universität der Künste Berlin, Sibelius Akatemia, St. Petersburg Conservatory, Mussorgsky State Conservatory, Manhattan School of Music, Hartt School of Hartford University, Boston Conservatory, Ithaca College, Tilburg Conservatory, Ohio State University, State University of New York at Stony Brook, Lawrence University, Xi'An Conservatory of Music, Shih Chien University, Taiwan National University.
Marco holds diplomas from Conservatorio "G. Rossini" in Pesaro, Italy and the Sommerakademie Mozarteum in Saltzburg, Austria, as well as a Master of Music degree from Bowling Green State University as student of Dr. John Sampen, and Doctor of Musical Arts (summa cum laude, Dean's Award of Excellence) at Michigan State University,where he studied classical saxophone performance under James Forger and Joseph Lulloff and jazz saxophone performance with Branford Marsalis.